Forward fold camper trailers are the key to ultimate outdoors freedom, with all the comforts of home! As campers, we all know the boundless, beautiful benefits of spending our free moments exploring all that Mother Nature has to offer – but what if you could take it to the next level? With a forward folding camper trailer, you absolutely can! These campers are a real investment, however, if camping is in your blood then a trailer is kind of an essential. If, for some reason, you're still sitting on the metaphorical fence, read on! Here are a few benefits to help out with that decision …
Cost
Forward fold campers tend to be lower cost than other options, so they are a fantastic option if you're shopping on a tight budget, but you still want to secure something really great. Their spacious and organised interior makes forward folding campers amazing for families or larger groups, making them even more cost-effective when you look at alternate options for bigger groups. You'll be able to grab a truly extraordinary trailer without breaking the budget.
Convenience
One of the biggest benefits of this model is that it is incredibly easy to set up! You want to enjoy your break when you're heading off camping, not fiddling with tricky tents or set-ups for hours, right? A forward fold could really transform your camping experiences. You just have to unfold your folded trailer and that's it, which sounds too good to be true but that's actually all there is to the set-up! This means you have a little more flexibility when it comes to travelling times – we all know the stress of having to leave super early in order to get to the site with enough time for trailer or tent set up.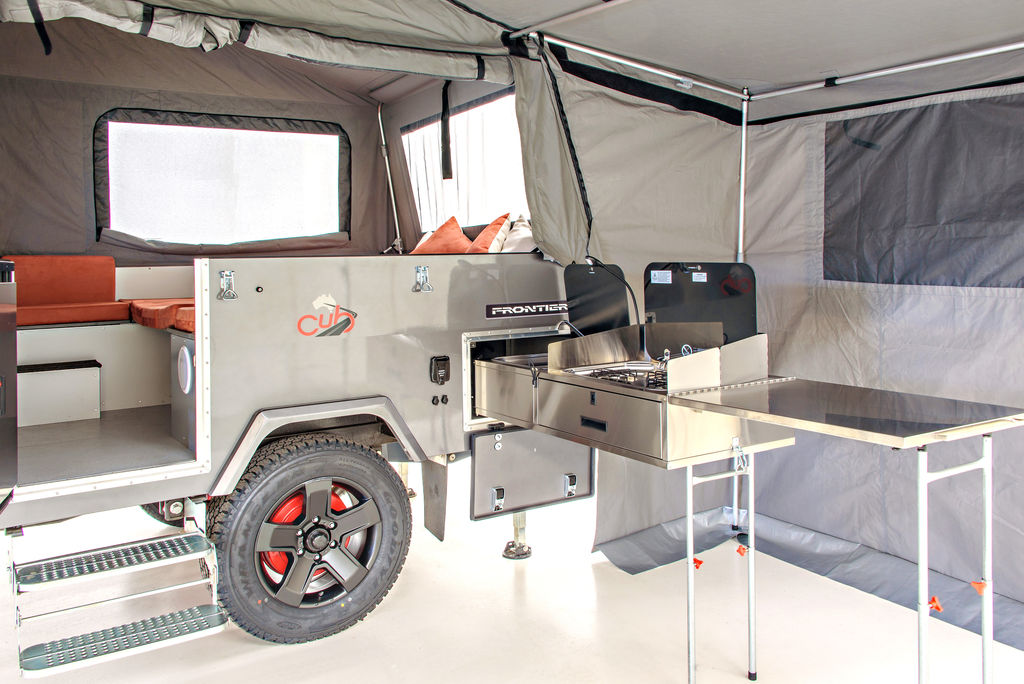 Speed
Because forward folding campers are compact and lightweight, they are great for when you want to drive a little faster or if you want to pass through spaces that don't really accommodate a trailer. This includes drive-through restaurants, car parks and restaurants. Their lightweight structure also means they don't produce much resistance, so they use less fuel and therefore, again, save you money in the long term!
Interior Space
The interior living space does not adjust when a forward fold is set up, which makes for an incredibly comfortable atmosphere that does not get too disturbed when travelling. Extra storage can be found dotted around the trailer's edges, with a table usually situated in the middle for the living space. This can be transformed into an extra bed, providing yet another sleeping option in your nifty trailer!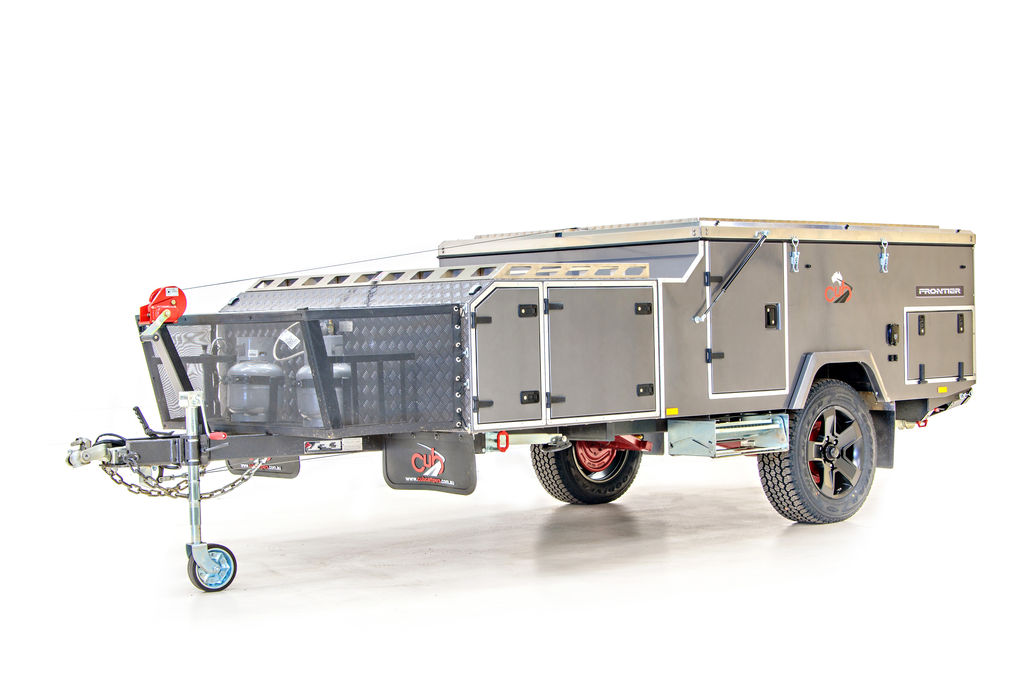 Flexibility
The size or footprint of a forward folding camper does not increase when you set up, which means that you have more flexibility when it comes to finding a spot to camp! Your trailer's floor will also be hard and situated off the ground, which means you can stay over a multitude of terrains whilst still being cosy and comfortable. More mobility and choice in finding a camping spot or camp-ground is another benefit, as all adventurous spirits want to explore the unknown!
Explore your options for a forward folding model for your best camping trip yet.