Australia is an amazing and beautiful place to visit and explore for anyone looking to enhance their cultural experiences. According to Google, Australia holds many great landscape destinations that are must-sees when travelling around or to Australia. So what are the top Australian travel destinations? Here are the top 10 Australian travel destinations according to Google search results.
1. Uluru, Northern Territory
Uluru or Ayres Rock is located in the northern territory. It's 348 metres high, 3.6km long and takes up to 3.5 hours to walk around the 10km base walk. Situated in the Kata Tjuta National Park which expands 327,414, Uluru is one of the most popular travel destinations in Australia and is the location for some award winning sunset photos. Those who are travelling to Uluru can visit between 5am to 9pm 365 days a year, with an entry fee of $25. Although it's not prohibited to climb Uluru, Anangu asks that visitors on their land please respect their culture, wishes, and law by not climbing Uluru. The closest township from Ayres Rock is Alice Springs which is 430kms away.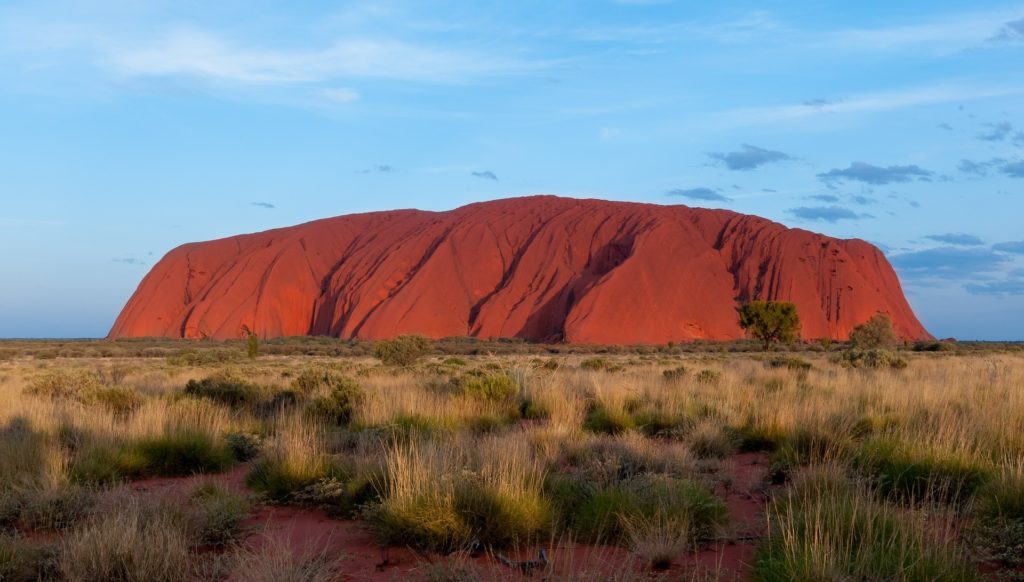 2. Great Barrier Reef, Queensland
The Great Barrier Reef is located along the North-Eastern Coast of Queensland in the Coral Sea and is the largest coral reef system in the world. The Great Barrier Reef is home to 2,900 individual reefs, and stretches over 2,300km with its 900 islands. One of the seven wonders of the natural world, it's stretches further than the Great Wall of China and can be seen from space. Visitors can enjoy may great experiences including scuba diving, snorkelling, diving, aircraft tours, helicopter tours, glass-bottomed boat viewing, bare boats, educational trips, cruise ship tours, semi-submersibles, dolphin swims, and whale watching.
3. The Whitsundays, Queensland
The Whitsundays is located in the sensational tropical coast of Queensland and is made up of 74 island wonders. Situated right in the heart of the Great Barrier Reef, it's home to some amazing natural landscapes of islands and coasts with friendly towns and beaches to match. The Whitsundays offers some great attractions for everyone to see and experience first-hand including Blue Pearl Bay, the Manta Ray Bay Dive Site, the Stepping Stones Dive Site, Airlie Beach Lagoon and so much more! Perfect for a romantic getaway or a place to holiday with the family, there's so much to do and see.
4. Lord Howe Island, NSW
Lord Howe Island is a world heritage-listed paradise situated 600km off the coast of NSW near Port Macquarie. Measuring 3km across and 11km long, there's roughly only 400 visitors to the island at any given time. Lord Howe Island is home to some great sightseeing opportunities and activities which include fish feeding at Neds Beach, Stand-up paddle boarding, plus diving and snorkelling. Only a 2-hour flight from Sydney NSW, Lord Howe Island offers a tranquil setting for visitors with crystal clear waters and endless sunshine.
5. Great Ocean Road, Victoria
While not an actual stop-off itself, the Great Ocean Road still boasts some amazing sights to be seen while travelling Australia. While driving along the Great Ocean Road in Victoria, you'll have the privilege of seeing the 12 Apostles, Bells Beach, Tower Hill Wildlife Reserve, Bays Of Islands and a variety of misty waterfalls along the way. The Great Ocean Road expands 243kms around the coast of Victoria, and encompasses towns from Torquay to Allansford.
6. Kakadu National Park, Northern Territory
For a more cultural experience, try visiting the Kakadu National Park. This park is home to over 2000 plant species and wildlife from flat-back turtles to salt-water crocodiles and bird species in the hundreds. Kakadu National Park offers rare inside viewing of prehistoric times with beautiful and cultural aboriginal rock-art paintings at sites such as Ubirr, Nanguluwur, and Nourlangie. Other sites not to miss out on include Gunlom Waterfall Creek, Maguk Gorge, Warradjan Cultural Centre, Jim Jim Falls, Twin Falls and Anbangbang Billabong.
7. Port Arthur, Tasmania
Port Arthur is a great place to visit if you're looking to learn more about and see a glimpse of history. Located along South East Tasmania on the Tasman Peninsula, it boasts a unique experience for travellers. Upon visiting Port Arthur, Tasmania you'll have a chance to experience The Penitentiary, Separate Prison, Isle Of The Dead Cemetery, Point Puer Boy's Prison, plus have the chance to go on real Ghost Tours. Along with these amazing adventures you can also try the local cuisine or go on a river cruise to see Port Arthur from a whole new experience.
8. Lake Eyre
Located in South Australia, 647km from Adelaide, Lake Eyre is the largest salt lakes in Australia. Comprising of two lakes, Lake Eyre South and Lake Eyre North, both lakes expand a distance of 144km in length and 77km in width. When visiting Lake Eyre, you can see it from three separate locations including the Oodnadatta Track, the Halligan Bay Track (4WD only), and the Level Post Bay Track (4WD only). Lake Eyre is an amazing natural wonder to see for any family or couple, and should be a place to visit when creating your bucket list.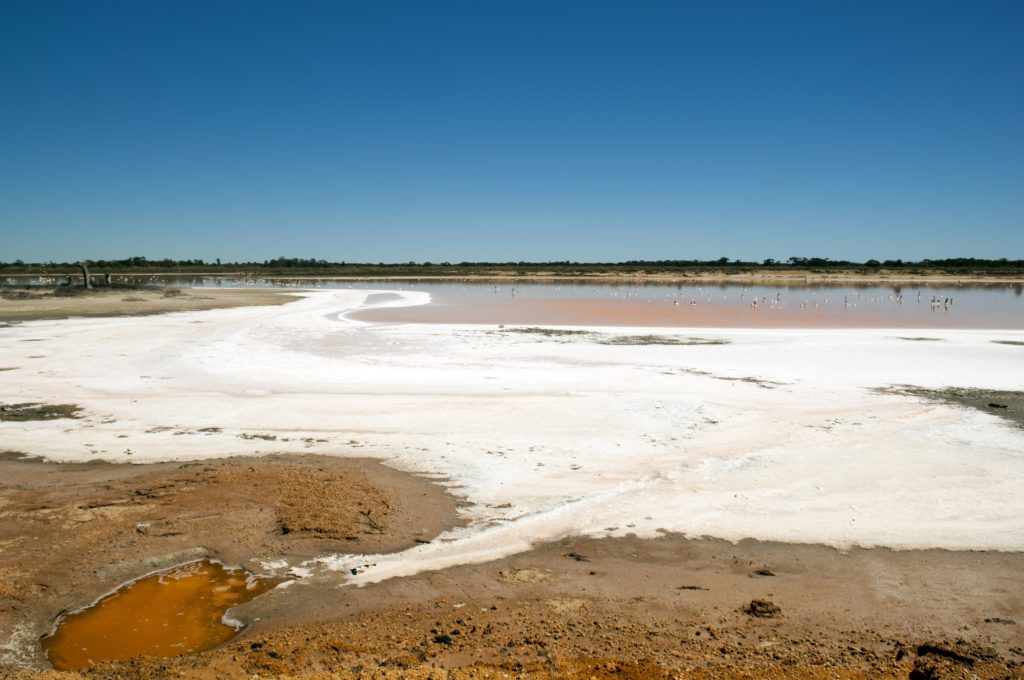 9. Kuranda, North Queensland
Kuranda is located 25km's north west of Cairns and is surrounded by World Heritage Rainforest. Also known as the Village in the Rainforest, it's been attracting visitors for years to its beauty and tranquil setting. For those looking to have some fun, Kuranda offers a number of activities to try and explore including riverboat cruises, butterfly sanctuary, bird world, bat reach, Australian Venom Zoo, Barron Falls, Koala Gardens, Kuranda markets, along with sky-rail rainforest cable-way experiences and shopping options for those who love to indulge. All these and more can be found in Kuranda and should be on your destination list when visiting Queensland.
10. Esperance, Western Australia
Those traveling through Western Australia shouldn't miss the chance of stopping in at Esperance. Esperance is located in the Goldfields region of WA along the Southern Ocean Coastline, 720kms east-southeast of Perth. During your stay at Esperance you'll have the opportunity to go on outback adventures to see some amazing historic sites, aboriginal culture, gorges, cave, and waterfalls, along with all the wildlife that inhabit these areas. You'll also have a chance to explore Pink Lake, Woody Island, Cape Le Grand National Park, plus dine in an abundance of restaurants and food outlets while enjoying a great shopping experience.
Conclusion
These are just some of the top travel destinations in Australia that you can explore when travelling this country. So which place are you going to go to first?