Trailers are extremely beneficial utility equipment used for transporting different materials. The trailers do not have an engine. As a result, they are pulled by trucks, cars, tractors or vehicles. These are extremely precious objects used for transporting heavyweight from one place to another. When choosing a trailer, pay attention to the load capacity it can hold. Here is a list of things which are necessary to be considered before buying any trailer.
Things to Consider When Purchasing Trailers: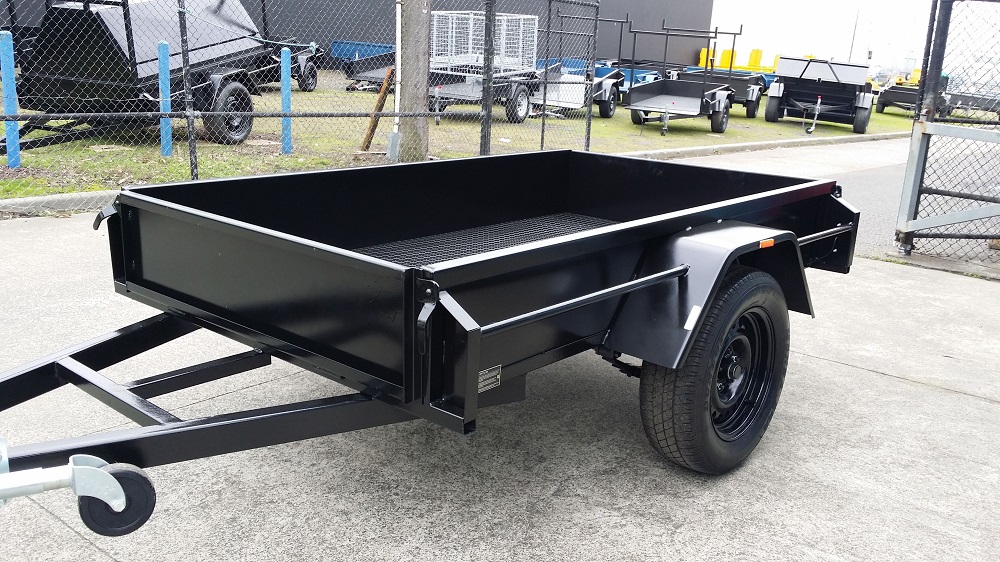 1) The Correct Size Must Be Chosen: The requirement for trailers is varied for different individuals. The requirements of any individual who resides in a winter country and needs to carry firewood are quite differentiated than an individual who wants to carry their bike for recreation. Hence determining the right size is important before shopping for trailers. A large number of cargos are transported by commercial manufacturers and business enterprises. To ensure that the trailer comes with a cover in order to protect it efficiently as it travels long distances.
2) Corrosion Protection to Be Checked: Most of the trailers are made from materials such as steel, aluminum or a combination. Trailers made from aluminum completely are best. They can carry huge weight but they are lightweight and this causes much less pressure over the vehicle. They are also rust or corrosion protected. This is a very important aspect to be considered if you want the trailer to serve you long with minimal maintenance.
3) Structural Strength is Important: Assembling of trailers either uses welding technology or are simply bolted. Welding is a much better choice as per popular perceptions. However, in reality, it has been witnesses that bolted connections allow the trailer to withstand dynamic loads better. The thick metal which is bolted on both sides is extremely important when driving on rust and bumpy roads.
4) Check the Functionalities: Trailers also come in different customizations based on the requirements of the carrier and hence its features must be inspected. Someone who wants to carry livestock for an example requires some water storage or stalls separately in the trailer as customization.
5) The convenience of Loading and Transportation: It is good if the trailers are equipped with a dumping mechanism which will\ facilitate the unloading of bulk materials, loading a quad bike, or snowmobile. It is extremely important to determine the purpose it aims to resolve.
6) Hitch system: The hitch systems in trailers possess varied components which connect the trailer with the tow vehicle. The two primary kinds of systems are the 5th wheel hitch and the gooseneck hitch. It is important to research and determine the kind of system needed by your business before purchasing trailers.
7) Physical inspection: Never ever procure trailers without physically inspecting them on your own. When purchasing trailers online make sure you choose a local seller and do visit trailers stores to understand and choose the right one. When you inspect trailers from close you can come across dents, scratches or any uneven and unwanted components.
8) Weight class to be checked: Trailers come in varied kinds of weight classes. You must procure a trailer which can help you haul even the heaviest loads. The weight of the trailer must hence be checked when procuring it. Add the weight of your heaviest load which will be towed and then decide on the trailer capacity being chosen.
Trailers must be purchased if you own a rightful license for towing it. If you are pulling a trailer you must be having a valid driver license.