Women are taking the world by storm in every field and the wine industry is not left behind.
From many years women have been crafting delicious wines, earning a reputation in the industry. Today, we're going to talk about these women who with their hard work and passion have amassed a huge success.
Meet these incredible women:
Sue Bellwether: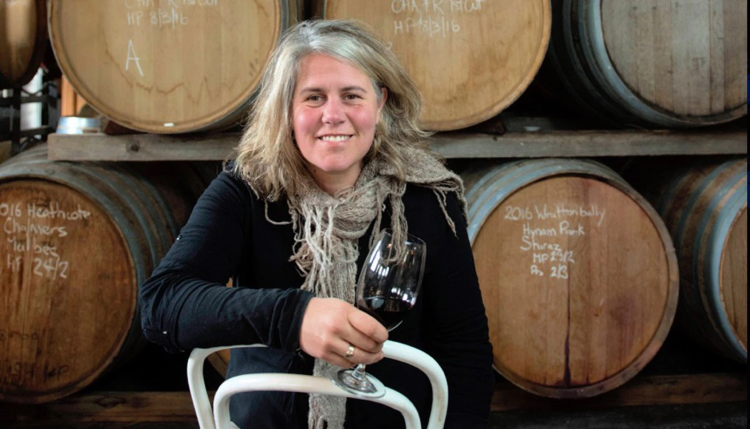 Bellwether Wines was established by Sue Bell. It's located in an 1868 Glen Roy Shearing Shed, Coonawarra. After getting a degree in oenology from Adelaide University, she has worked in small and big wine companies around the world as well as in South Australian regions. Over the years, she has won numerous awards and one of them was Australian Society of Viticulture & Oenology Winemaker in 2014. Besides her passion for wines, her gratitude for grape growers and love for the community are the pillars on which this brand is based upon.
Vanya Cullen: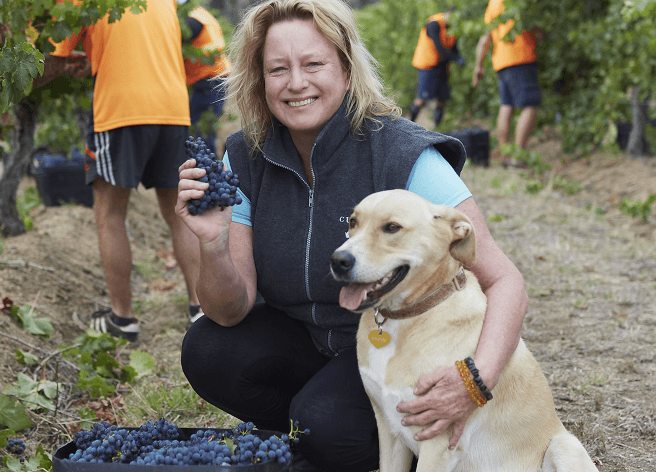 Since 1983, she has been crafting wines at her family's Wilyabrup estate. 5 years later, she was promoted to Chief Winemaker followed by Managing Director in 1999. As per critics, she possesses a great palate, courtesy to judging at wine shows throughout the country and overseas, she has a really great palate. In pursuit of producing wines of complexity, she has experimented a lot, especially with trellis and soil management. Her commitment to the wine industry has been paramount, winning accolades like 2011 and Women of the Year 2008 by UK Drinks Business Magazine and 2008 Green Personality of the Year. With her experience and continuous efforts, the brand has positioned itself as one of the best Margaret River boutique wineries.
Sara Crowe:
Located in the scenic Yarra Valley, Yarra Yering is one of the oldest vineyards. Founded in 1969 by Dr Bailey Caroodus, the brand has earned a reputation in international markets for both individuality and quality. After working in Hunter Valley for 12 years, she joined the company in 2013. Sara Crowe was named Winemaker of the Year 2017 by James Halliday, one of the most prestigious honour one can get. She gives a lot of credit to Dr Carrodus for all the resources provided by him for crafting great wines. Given the efforts and resources, her first vintage was a huge success and won the winemaker of the year award in 2017. She also happens to be the first women to craft Shiraz Pinot Noir in the renowned Yarra Valley. Further, she has made some changes in the winemaking process by reducing new oak used for maturing wines and let the fruit shine in each wine.
Louisa Rose:
In her 20 years of career at Yalumba, she has earned her position amongst the world's most respected winemakers. Known for the creation of 'The Virgilius' Viognier, she received an immense recognition. She became Chief Winemaker in 2006 and went on to receive coveted awards such as Gourmet Traveller WINE Winemaker of the Year award and winner of Women Wine Award, named by 2004 the International Wine & Spirit Competition. Given her experience, she judged many Australian and international shows. This incredible women also happens to be the Director of the Australian Wine Research Institute.
Virginia Willcock:
One of the most-awarded female winemakers, Virginia Willcock's love affair with wines started in her teens and she decided to pursue a career in winemaking. She joined Vasse Felix as Chief Winemaker in 2006. Wanting to make wines that are environmentally expressive, she has a keen interest in how microbiology plays a key role in grapes and vineyards.This has inspired many producers in the country, especially the wild-yeast fermentation method in producing Chardonnay as well as Cab Sav. Enjoying great success, she has many awards and also created 27 vintages in the famous Margaret River. Also, produced international vintages in many countries such as Sicily, Albania and New Zealand.
These women have reached great heights in their careers, we extend them our heartiest congratulations and wish them more success.