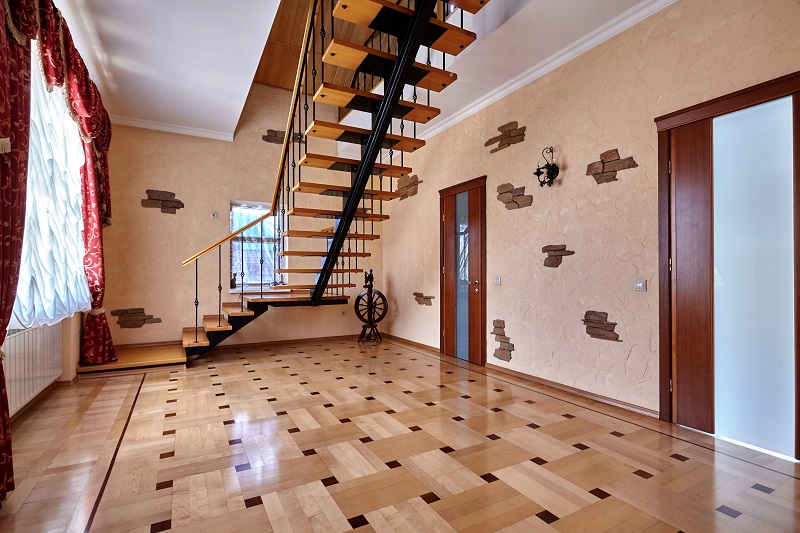 Houses and buildings have a beauty of their own. The beauty of such places comes from various additions, things, and different aspects, some aesthetics and some from mere additions. Stairs are one such thing.
From the addition of simple utility factors, stairs could add a focal point and beauty to your entire space. So, if you are thinking of a chic space, you should consider stairs design ideas as well. Wondering what is the right way to go about it? Here are some answers:
Understand the available space: As it is with anything else that goes into your house, you need to consider the space you have before you decide anything. Rather than choosing the right place or deciding where to go with the stairs that you have, you should consider trying to make efficient use of what you have. Even narrow stairs can be made to look wider with some architectural ideas.
The design: With stairs design, you need to remember to follow the rules as well as defy them. As it is said, "to break the rules, you need to know them first," consider understanding everything about the staircase designing. Before you go out and look for somebody who can help you out, you need to consider some vital points. This could give you some great ideas to work with in the future.
Understand the concepts: Apart from knowing the designs, there is more to understand while choosing the stairs design. When you are trying to come up with something special for your house or space, you need to take the theme of the place into consideration. Always remember whatever you decide to go with, you will have to see if it matches the area around it or not. And sometimes, it is alright to make use of pop colours or a complimenting colour, but that would be something to decide after you know the theme of your space.
Style and Materials: After understanding the concept and the designs of stairs design, you need to consider what goes into making these for your place. Now, there are many options and things that you can make use of, and you would need to consider what you like the best. For example, if you are going with a spiral design, you would have to stick to open and sleek steps. However, if you are going for an open style, you could choose the regular type of stairs or the floaty ones.
The Budget: Since no kind of designing should be done blindly, you should consider the kind of money you are willing to spend on stairs. Since stairs design can be expensive, you would need to remember to put a lid on how much you can spend. If you are renovating the entire place or just doing the stairs, you'd have to ascertain a certain amount of funds to ensure that you do not unbalance the entire budget of renovation later on or land in some financial troubles.
Check for Safety: Most of being swayed by the fancy stairs designs options. Exuberant they maybe, but you will need to consider the safety of the stairs as well. If you live or plan to live with kids, your stairs would need to be completely safe. Furthermore, you should consider your physical condition as well to choose a design that will make climbing stairs easier for you.
With the above-mentioned tips in mind, you would be able to get the fancy and pretty stairs you need to add a hint of style and color to your spaces.