So you've been bitten by the pole dancing bug and want to make it part of your fitness routine. A worthy goal, to be sure, but it's not as if you can walk into your local department store and expect to find pleasers (skyscraper stilettos) and the rest of your pole fitness essentials.
So where do you go to stock your pole dancing bag? And what are the essentials?
Gym Bag Essentials
Don't show up to your first or next class unprepared. Pack your bags like a pro and get ready to get your sweat on!
What you'll need:
Grip Aid: An absolute must as it helps combats sweat for better friction, so polers can keep reaching new limits. There is a range of choices as far as grip aids go: powder, liquid, knee and wrist pads, antiperspirant or gloves. Your best bet is to have a few options on hand.

First Aid: In pole fitness it's inevitable that you'll get all scratched and banged up so remember your band-aids, rubbing alcohol, pain meds (just in case), ice packs and so on.

Poling Attire: No, you won't need a sparkly sequined bikini-type outfit – yet – that's reserved for competition. But you will need pole dancing shorts, wireless sports bras and grip socks (for fitness off the pole). Multiples of everything is ideal and always keep spares in your bag. You can shop yoga outfits too as they often work fine for poling.

For winter or colder climates don't forget to have leg warmers and stockings on hand!

Wrist wraps: Your wrists are under a lot of pressure, so keep them supported.

Knee pads: For floor work days.

Microfiber towel: Perfect for wiping away sweat and bonus, it's antibacterial, very absorbent and dries quickly.

Water bottle

Antiperspirant/deodorant

Hand sanitizer

Gym bag

Hair ties

Shampoo, conditioner, and body wash for after practice showering.

Yoga shoes (for off the pole) usage – like yoga socks.

Pleaser heels: It's part of the poling attire, especially if you plan on competing.    
Finding Pole Fitness Supplies in Australia
Of course, you can find anything on places like Amazon, including pole dancing gear, but if you'd rather get your gear from poling pros, then here are some buying options to support your fellow Aussie.
Pole Dance Academy: With several convenient locations and an online shop featuring

pole dancing shoes

and killer outfits, pop over to their website to find your gorgeous new attire!

Pole Fitness World: An online supplier for all things pole – fill your gym bag with everything you'll need to get started.

Rarr Designs.com: Aussie made pole dancing wear!

Pole Threads.com: An Aussie run webstore where you can buy all your pretty poler outfits!

Sweet Berries.com: An Aussie outfitter for all things pole dancing.
Where to find Australian Pleasing Pole Dancing Essentials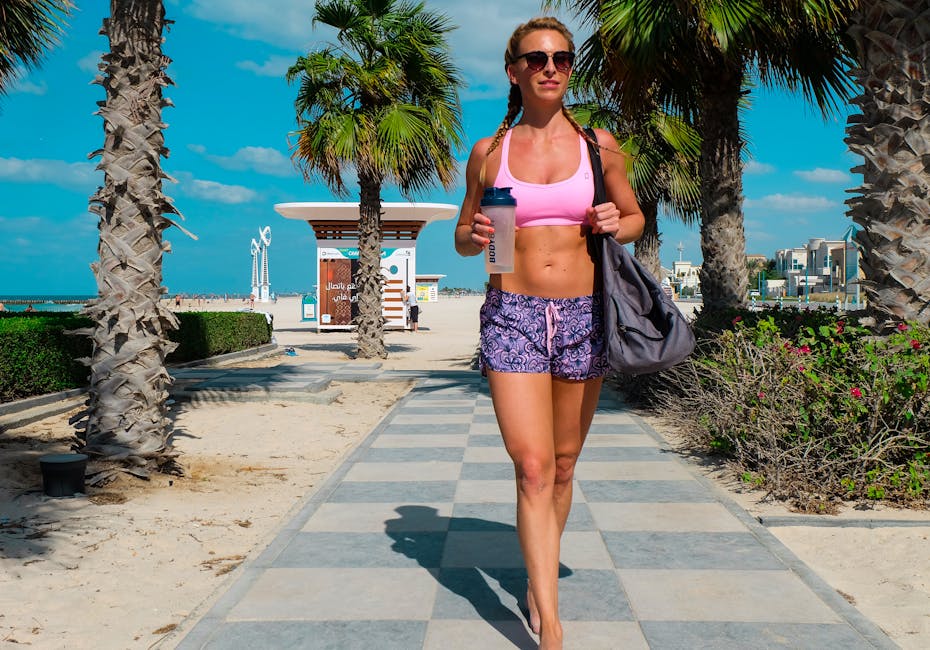 Pole fitness may have experienced a surge in popularity in recent years, but that doesn't mean finding what you need locally is easily done. Instead of filling your gym bag with goods bought from a corporate giant like Amazon, shop local with these Australian pole dancing companies, and get your twirl on!