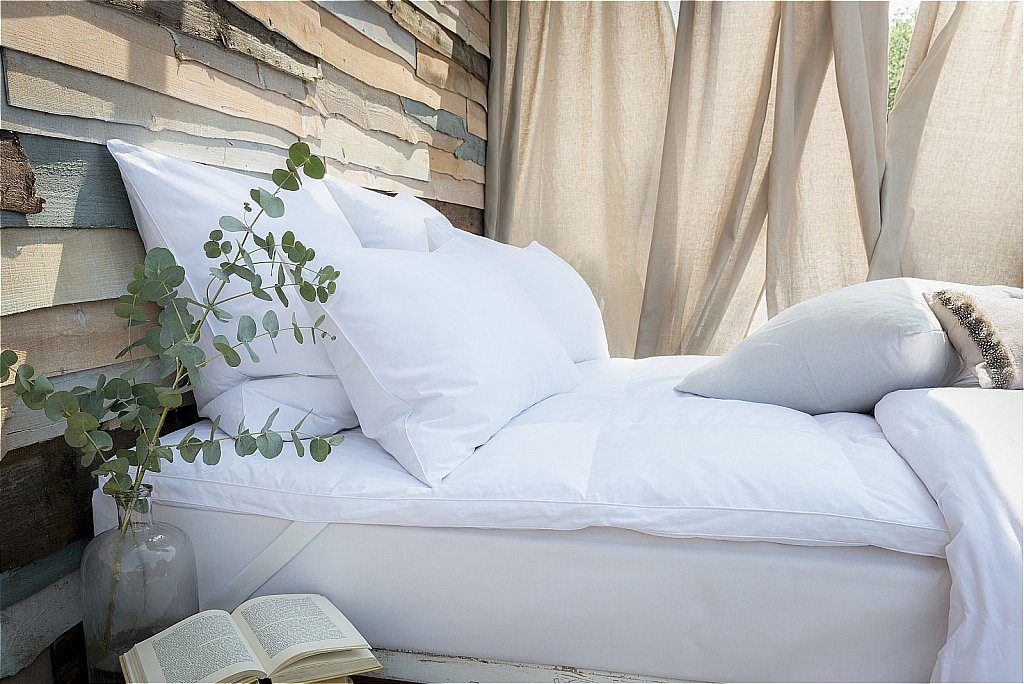 Certainly, if we have heard the word mattress topper, we would know why the world is crazy after the product. It has many benefits that leave one completely satisfied concerning both body and money. This is why many of us would notice how down mattress topper Australia is available for individuals around the world at affordable rates in different sizes.
Many of us, however, are still unaware of the things to keep in mind while purchasing this item. It is not as easy as going for bed sheet and normal mattress. Along with the normal comparison concerning softness and long term usage, we might have to focus on other aspects such as strength and materials used for its construction.
By understanding deeper aspects of a down mattress topper, we can have clear it on what we need in our bedroom.
Mystery of topper
Topper mattresses are the aspects where an individual can get enough support because of an extra soft layer. It can improve sleep quality for many of us.
The mattress topper can enhance the lives of our beds. Also, the comfort that comes with the topper improves the quality of the bed ultimately. The topper helps in protecting the mattress from getting rigid. That means even if the mattress gets older within a few years, it won't lose its softness. We don't have to face irritation because of jumping springs and other problems that come along with the normal bed.
Size of the topper
The topper size depends on only one aspect: the mattress itself. We can have many mattresses available according to our needs such as emperor, super King, king size, double, and single. Depending on the size, we might have to purchase the required topper that can provide high-quality sleep to the individuals. A fit and rightfully sized topper can help us in enhancing the features of bed appropriately.
Find the best one
One of the primary aspects includes cushioning support. One of the qualities of mattress topper is that it has a high level of softness. It makes the down mattress topper a prime choice for many individuals. The firm support helps us in laying down on the bed without any worry of pain and rigidity. We don't even have to fear if it will collapse under our weight or not.
Along with cushioning support and smooth surface, we also get the feature of maintenance. Most of us might assume that down mattress topper might be needing more maintenance the necessary. In reality, however, the easily removable and washable topper can be maintained without any significant trouble. Small things occasionally done will help us maintain them appropriately. We would need to follow appropriate instructions.
Our individual preference
Ultimately, choosing down mattress topper depends upon our particular needs. Most of us desire a high level of softness. It can, however, be determined by the topper thickness.
Other than that, allergies are other aspects that need to be considered while purchasing a topper. Some individuals have a feather or latex allergies. At that time, we might have to focus on the material of the mattress topper. Most of us fail to focus on the aspect that can prove to be harmful in nature to their skin.
Furthermore, not everyone stays still the same way the whole night. If an individual tends to toss and turn around the lot, a mattress topper can help one with it. It makes night easy and painless for an individual.
Points to remember
These are the points that we might have to consider while purchasing the down mattress topper. Price is the primary thing that should be regarded as ultimately for any product. It isn't necessary that a high price is sure to give us better quality topper. Only if our needs are met and the quality that we see in front of us is high as compared to others, we can purchase the topper. Pain relief and support is another feature that separates down mattress topper from other aspects.
Conclusion
Most of us can find this comfortable and high quality down mattress topper at Big Bedding Australia. Some of the factors that we might have to ensure while purchasing the product are thickness, softness, our individual needs, and price.