There's no shortage of focus on Melbourne's CBD when it comes to listing activities over the summer months, but what if you aren't a fan of massive crowds, expensive parking and often unenjoyable public transport experiences? We have compiled a list of 5 activities the whole family will enjoy this summer.
Puffing Billy
Located approximately 50 kilometres out of Melbourne's CBD, Puffing Billy is an iconic attraction that is a must-do for all ages. With a number of journey options, be sure to set aside at least 3 hours as the train line winds its way through the Dandenong ranges right through to Gembrook station. The highlight of the trip is undoubtedly the spectacular Monbulk Creek trestle bridge which spans an impressive 91 metres, 12 metres above the ground!
Welcome to Thornbury
Located in an old car dealership on High St in Northcote, Welcome to Thornbury is home to a rotating roster of the most popular food trucks Melbourne has to offer, with favourites such as Mr. Burger and Super Taco appearing regularly on the roster. Welcome to Thornbury is open 7 days a week and is the perfect place to chill out with friends or family whilst enjoying great food and a few drinks!
Mini Golf at Latrobe Golf Park
Located on Plenty Road in Bundoora, Latrobe Golf Park is home to a 36-hole adventure mini golf course which will provide you and the family with hours of entertainment. The venue is perfect for functions, kid's parties or even just a quick round with the family. On the other side of the pro shop is a driving range with 32 undercover bays as well as a grass tee area, so serious golfers are also catered for. The facility is open 7 days a week from 9am – 9/10pm.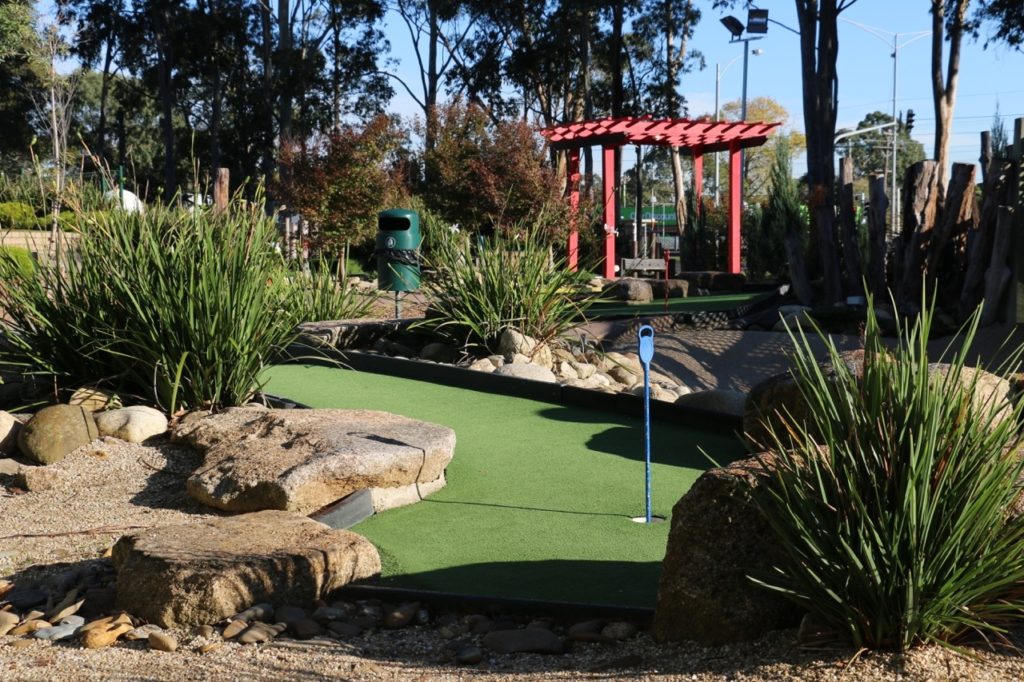 Werribee Open Range Zoo
Werribee Open Range Zoo is home to experiences often reserved for locations much further away from built up areas. Experience rhinoceros', giraffes, zebras, antelopes and much more whilst touring across the facilities vast grasslands. Located only 35 kilometres South West of the CBD, and with free admission for children under 16, Werribee open range zoo is a great way to spend a day during the school holidays.
Great Ocean Road

Arguably Australia's best and most picturesque road, The Great Ocean Road is a drive that everyone needs to experience at least once in their life. Built as a memorial to WW1's fallen soldiers, the 243 kilometre road runs from Torquay to Warrnambool providing some of the most spectacular views you will ever witness. To best experience the drive, it is worth taking your time and stopping in at coastline towns such as Anglesea, Lorne and Apollo Bay.