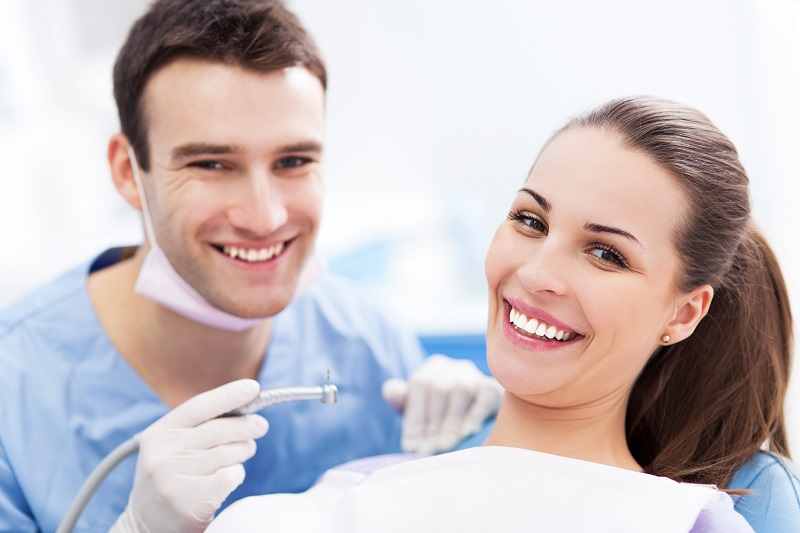 Smiling is not only good for you, but it is also good for others. When you smile, everyone smiles back at you and all good things starts with a smile. A perfect smile will automatically appear on your face only if your oral health is perfect. Oral health involves the teeth, gums, and the whole of the mouth. Various things need to be taken care in terms of oral health. To improve, maintain, or enhance your smile, you simply need an expert treatment by looking for the best dentist that can help in doing the same.
However, dentists are capable of doing such things only with the help of certain medical tools and equipment, which are called as dental hand piece. A dental handpiece is also sometimes referred to the dental drill, which is used for removing cavity, shaping the tooth for fillings, and many more. Dental drill or hand pieces play a major role in fixing the teeth and give it a proper and healthy form. This is a generic name used for dental drills and is widely known, as well.
Brief Introduction to Dental Hand Pieces
Modern dental hand pieces offer up to 400,000 rpm, which helps the dentists to conclude the procedure at the earliest. A dental handpiece have a history since Indus Valley Civilization and have evolved from time to time depending on various innovations and technologies. With modern technologies and scientific development, dental hand pieces are now available in different types, which are used by the dentists as per their requirements and the oral condition of the patient. A dental hand piece has an alloy bit called as burrs, which is hard and has different shape and size in different hand pieces.
Types of dental pieces available in the market
There are various types of dental handpieces available in the market and used by the dentists as per the condition of the teeth and their requirements. The below are the following types of dental handpieces used for dental care:
High-speed air driven handpieces: This type of hand piece is designed to offer speed from 250,000 to 400,000 rpm and can vary in designs in terms of head size, attachment type, hand piece weight, light source, etc.

Low-speed air driven handpieces: In low-speed dental handpieces the rpm ranges from 100 to 140,000, which are used for simple or sensitive dental issues.

Electric dental handpieces: It is a perfect tool for dental professionals who need power and precision. This dental hand piece is the savior for many dentists and holds a special place.

Air driven surgical handpieces: For oral surgeries, various precautions need to be taken, which can be done suing surgical hand pieces, which are designed with high-end technology.

Hygiene handpieces: These hand pieces are a part of a prophy appointment. This hand piece is designed to give a polished and smooth look to the teeth of the patient. They are both air and electric driven and sometimes they are cordless, as well.
Maintenance and Precautions While Using Dental Hand Piece
It is important to take proper care of dental handpieces, as it is a part of oral hygiene and safety. The hand piece should be disinfected after every use in order to avoid the chances of infection, which can be caused after every incision. Apart from that, the instrument should not be disinfected using alcoholic content, as it can destroy the lubricant present in it. Instead, an autoclave will be good for the same where it should be washed with water and then lubricating it back. Moreover, The United States Food and Drug Administration consider burs as single-use device.