While the rest of the world is slowly preparing for the sizzling summer months, the merry folks of the Land Down Under can finally take a breather from the heat and enjoy a more pleasant, cooler time of the year, as autumn slowly gives way to the coming winter.
Yes, while autumn and winter in Australia don't necessarily have to be cold, they do bring a unique feeling into the air, and the changing climate conditions may or may not appeal to the aesthetics of your backyard and its landscape. With that in mind, here is how you can landscape a dreamy backyard in autumn and winter, creating a beautiful outdoor oasis the entire family will love.
Consider creating an enclosed space
The temperatures may vary, but the colder seasons of the year often bring more rain and wind, making the backyard not as suitable for social gatherings as it was in spring or summer. But that doesn't mean that you should take the party inside.
In fact, by creating an enclosed outdoor space such as backyard pavilion, you can effectively control the temperature, and keep the rain and the wind from permeating the setting. A pavilion with retractable screens and mid-rise hardwood walls presents an excellent choice for protecting the plants and furniture from the elements. Consider a glass ceiling as well so that you can fully enjoy the daylight.
Add a fire pit to a lovely seating area
When designing a dreamy backyard setting, especially for the autumn and winter months, you can't go wrong with a toasty fire pit taking centre stage in a seating area comprised of comfy armchairs or backyard benches decorated with vibrant throws and woven pillows.
Not only will a fire pit provide warmth and beautiful lighting for those romantic evenings spent in the backyard, but it will also elevate the aesthetics of the entire setting and give out that soothing sound of wood crackling in the fire.
Creating a balance between nature and backyard architecture
Landscaping is an art form, and it goes far beyond selecting the perfect flower arrangement. It aims to bring backyard architecture and nature together, creating a beautiful symbiosis of aesthetics and functionality. For instance, this Sydney-based landscaping pro uses a meticulous approach to designing aesthetic symmetry, carefully planning the position and orientation of every element in your backyard.
From building a wooden deck to raising natural windshields and enclosing a beautiful seating area, the landscape in your backyard needs to radiate peace, positivity, warmth, and timeless beauty. However, in order for the design to stand the test of time, you also need to adhere to regular maintenance and upkeep, especially during the harsher seasons of the year.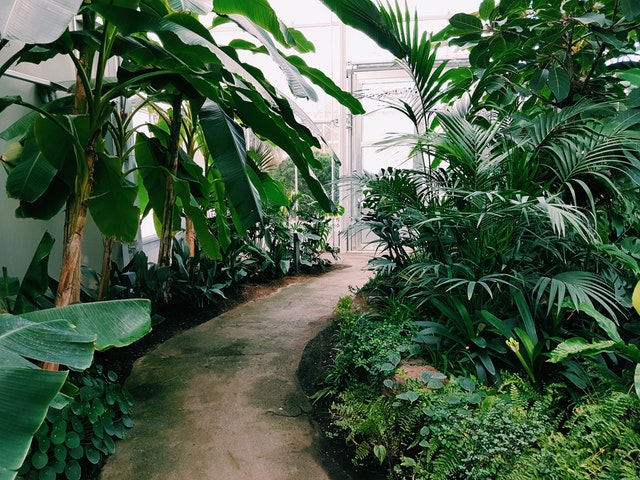 Stick to regular maintenance and grooming
Landscape and backyard architecture maintenance in autumn and winter is slightly different than in spring and summer. With the weather conditions changing, you will find yourself mowing the lawn less often, however you might also find yourself having to inspect other areas of your backyard for weather damage.
This means that you want to take special care of any natural elements in your backyard such as hardwood furniture or walls, making sure the wood doesn't start to corrode or crack. Additionally, be sure to keep an eye on the health and vibrancy of your outdoor plants and as well as the lawn. You can use motorised aerators to compensate for the natural loss air, water and light, helping the lawn preserve its aesthetic appearance.
Embrace colour and warm lighting
Finally, if there is anything that will bring the design of your backyard into a coherent whole, it's strategic lighting combined with a warm colour palette that will frame and imbue the setting with intimacy and positivity. Consider painting your outdoor amenities in bright hues to contrast the grey backdrop of the colder season, and don't forget to introduce warm walkway lights or even hanging lanterns overlooking the seating area and illuminating the flower garden.
Modern backyard landscaping aims to bring timeless charm and functionality together in creating an aesthetic whole with a concrete purpose. With the colder months of the year in full swing, consider these essential landscaping tips in order to create a dreamy backyard setting the entire family will adore.