Though it's correct that I really don't have much experience of camper van trips, but I have a friend who keeps on going for long trips every now and then, and once he reaches back he never forgets to talk about the entire adventure to me. However, when it comes to me, so far I have only gone twice on camper van trips, and I must say that both the trips were really fun-filled and adventurous.
My Australian Experience
Though I am actually from America, but my first ever campervan trip was in Australia, wherein we had actually gone for one of my cousin's wedding. Well, my uncle (father's elder brother) is actually settled in Queensland and when he planned my cousin's marriage, he invited our entire family. My cousin's marriage came as a great opportunity for us to meet our extended family and to explore the Australia. So we desperately packed our bags and headed off to Queensland in Australia.
Since we were meeting after 4-years, we had planned to stay there for a month in order to spend some quality time with uncle, aunt, and their two children, one of whom was actually getting married. We had reached there approximately 20-days before the marriage and hence we planned a nice campervan trip to explore Queensland and rest of the beautiful places in nearby states.
We hired a huge campervan from Aussie Campervans and travelled to every possible tourist attraction in the state but what inspired me the most was the kind of freedom and flexibility that we enjoyed during our trip. During the trip, we never had to think or bothered about our accommodation, as we were already travelling with it, which was eventually the major reason that allowed us to hit the roads as long as we wanted in a day, and pull over whenever required.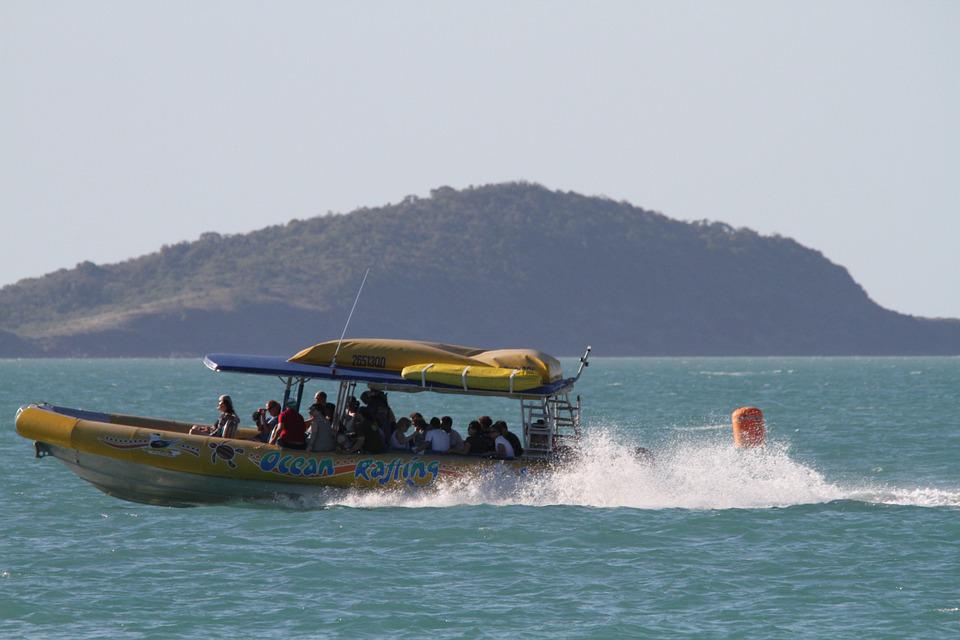 The one thing that I must admit here is, Queensland- which is located in the north-eastern part of the country and is the second largest city in Australia is highly beautiful. The Great Barrier Reef that is located in Queensland consists of approximately 900 islands and around thousands of individual reefs is undisputed the largest coral reef system in the world. And since we had enough time with us, we explored this beautiful place to the fullest.
Other interesting places which we had explored in Queensland include Fraser Island, Hamilton Island, and Whitsunday Islands. All these places were unique in their own ways, which is really difficult for me to explain as words are not sufficient to explain their beauty. The one thing that I really want to tell the readers of this blog is if you are in Queensland you must visit Daintree Rainforest because it's truly beautiful.
After fully exploring Queensland, we also travelled to northern territory, New south Wales and Southern Australia.
The trip was really awesome and as we had booked a camper van it had proved really inexpensive to us. Most of the times we were able to cook the food in the campervan itself, which had allowed us to save huge money. Apart from that because we were travelling with uncle and aunt, they knew it well which route to take and which not, was again important when it comes to saving the fuel and eventually the money.
In addition, to that, we had sufficient idea about which all places we wanted to see, and this saved our huge time.
So once the trip was over we enjoyed the marriage and had amazing Australian food. And after spending the entire month in Australia, we headed back to America got busy with our routine life again.
The time spent in Australia with our extended family is something that we are going to cherish throughout our life as we have enormous stunning memories associated with the trip and the marriage too.
What I actually want to convey here is all such types of family get together and trips are really important for all of us as they allow us to reinforce our family ties and bring us close to each other. And what I believe is nothing is more important than having a wonderful family.
About the Author:
David is an avid traveller and loves to explore his ideas on travel and holidays.